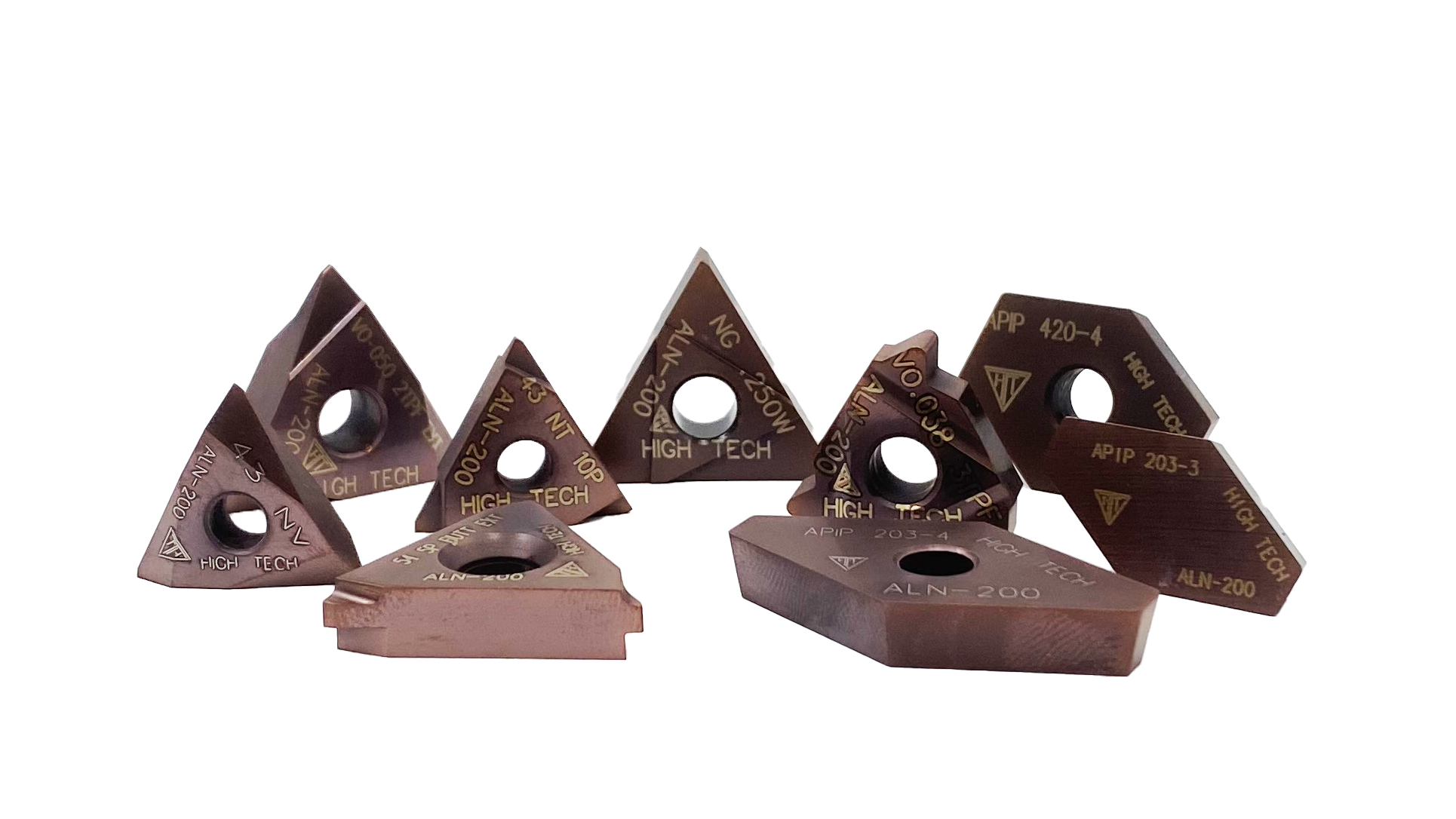 High Tech Tool stocks finished and semi-finished blanks, to allow prompt delivery of all types of threading and grooving inserts, either coated or uncoated.
A substantial stock of API threading and grooving inserts is also maintained.
High Tech Tool maintains one of the most modern and complete toolholder manufacturing facilities in the region.
Our toolholders are designed and manufactured utilizing the Carboloy "NL" Lock Pin*, along with a low profile clamp as standard features.
Holders and bars are made of medium carbon alloy steel and heat treated to 42 Rockwell "C".
* - Carboloy "NL" Lock Pin is a registered trademark of General Electric, Inc.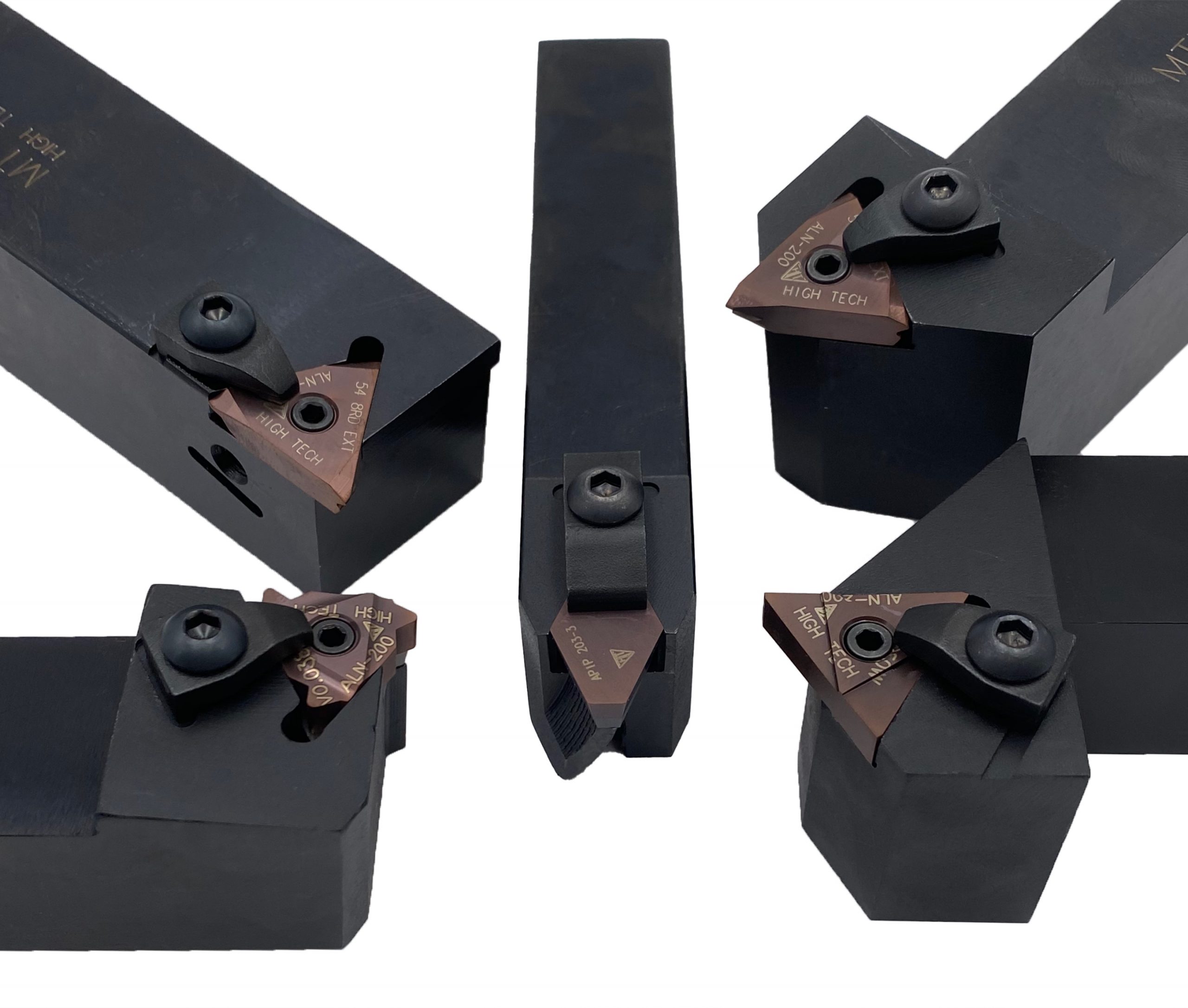 High Tech Tool replaceable boring, threading and grooving heads provide the maximum in flexibility and economy without sacrificing rigidity.
Bars will accept right or left hand heads and either is available with internal coolant provision. Bars are available in carbide and heavy metal.
API ring joint grooving inserts, chasers, profile gauges, brazed tip tools, shim seats, screws, and other hardware items.